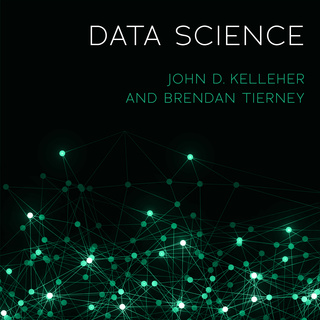 It has never been easier for organizations to gather, store, and process data. Use of data science is driven by the rise of big data and social media, the development of high-performance computing, and the emergence of such powerful methods for data analysis and modeling as deep learning. Data science encompasses a set of principles, problem definitions, algorithms, and processes for extracting non-obvious and useful patterns from large datasets. It is closely related to the fields of data mining and machine learning, but broader in scope. This book offers a brief history of the field, introduces fundamental data concepts, and describes the stages in a data science project. It considers data infrastructure and the challenges posed by integrating data from multiple sources, introduces the basics of machine learning, and discusses how to link machine learning expertise with real-world problems. The book also reviews ethical and legal issues, developments in data regulation, and computational approaches to preserving privacy. Finally, it considers the future impact of data science and offers principles for success in data science projects.
Meiri upplýsingar um hljóðbókina:
Hafðu alltaf góða bók við höndina - hlustaðu og lestu hvar og hvenær sem er
Lestu og hlustaðu á eins margar bækur og þú vilt! Vistaðu bækurnar á tækið fyrir ferðalögin, hlustaðu til skiptis á aðrar bækur, veldu sögur fyrir börnin þín og finndu næstu uppáhalds bókina þína. Með Storytel ertu ávallt með heilt bókasafn í vasanum.
Prófaðu frítt í 14 daga